Sexual Health
Worried about using a private sexual health clinic? Here is what you need to know
A guide to your most common questions
06/10/2022
Going to use a private clinic for the first time can feel daunting, and even more so if you're attending for sexual health testing.
Using a private clinic for the first time can feel daunting, even more so if you're attending for sexual health testing.
How can you know they are a legitimate clinic?
How can you trust them? Are the results accurate?
Who will they share your results with?
Lots of questions are likely to be on your mind, so we have written a quick guide to help you understand what will happen when you attend our sexual health clinic and what you should expect.
If I attend your sexual health clinic, will my file connect with my NHS medical records?
When you book with us, we will take the details we need to provide the service to you, but it is not connected to your NHS medical record.
Will you contact my NHS GP?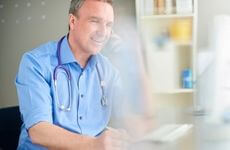 There are some very specific scenarios that require contact with your NHS GP with your consent, including what are called "notifiable diseases" if found positive.
We do not contact your NHS GP to let them know you have been for a sexual health test and do not contact them for the vast majority of test results and treatments.
If you are found to have an infection that needs ongoing support, we will discuss all of your support options with you and communicate with your NHS GP with your consent if you would like us to do that.
How will I receive my results?
Results are usually provided by secure email, but you can also choose not to be emailed or called. Some patients prefer to call us for their results, which are provided verbally. Some patients also prefer to collect paper copies.
If you do not want to be emailed, your email address is removed from our system, so there is no risk of accidental contact.
How long does it take to get my results?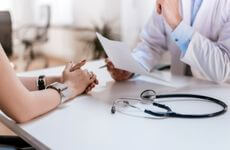 Many sexual health results are available on the same day. Tests for bacterial infections can take a few days because the bacteria need time to grow. All of our turnaround times are on our website, and you can also ask our team to confirm these when you attend the clinic.
What infections can you test for?
We can test pretty much for all sexually-transmitted diseases, including HIV, herpes, syphilis, hepatitis, chlamydia and gonorrhoea, plus lesser-known diseases such as ureaplasma and mycoplasma. We can also run general swabs and urine cultures to check for any infection that might grow if, for example, you are experiencing discharge or burning urine.
Will you treat my infection?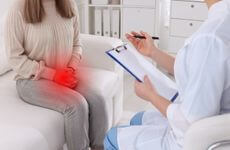 We can help with treatment for most infections with antibiotics or an injection. For infections requiring more specialist or long-term support, we will talk you through your options and support you with a referral to a private specialist or the NHS if you prefer.
How will I know the cost of my testing?
Our sexual health clinic is very clear about cost and transparent about fees. They are all listed on our website, but you can also ask our team to let you know the cost in advance of agreeing to the test. Your nurse can also ensure you have this information before proceeding with any additional testing.
How can I know I can trust you?
We have been operating since 1998 and are regulated by the Care Quality Commission with a "good" rating in all areas. Our laboratories are UKAS-accredited for all sexual health testing.
How do I make an appointment?
It's very easy to make an appointment with our sexual health clinic. You can call us or book online, where you have the option for symptomatic and asymptomatic testing. If you book for symptomatic testing, you will have a consultation with our specialist nurse in addition to the testing, and she will follow up with you regarding treatment and any next steps.
We look forward to welcoming you. Please call our friendly and knowledgeable team if you have any other questions or concerns.