Visa Medicals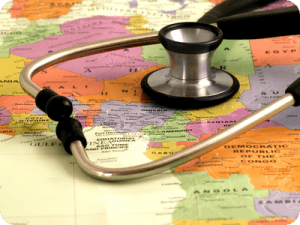 Do you need to provide a medical for a visa application? If so, you are in safe hands. Our clinics have over 15 years of experience in conducting visa medicals and our doctors are known and respected by London embassies.
We can provide same-day appointments, 6 days a week at either our Harley Street or City of London clinic. We will provide your completed visa report and test results within 24 hours and will conduct all of your tests onsite and arrange chest x-ray for you right after your appointment with the GP.
We have experienced and knowledgeable teams who know exactly what you will need to do in order to fulfill visa medical requirements, and who provide a discreet, efficient, and caring service.
Benefits of our visa medicals service include:
• Competitive rates
• Fast turnaround
• An experienced and caring team
• Referrals to visa agencies, should you require further help