Saudi Arabia Visa Medicals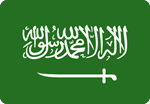 Our clinics have over ten years of experience in providing visa medicals for travel to Saudi Arabia. Not all travel to Saudi Arabia requires a medical so you will need to check with your visa agency but most employment and work visas to Saudi Arabia require a medical to be conducted.
We have an excellent relationship with the Saudi Arabian consulate and offer an efficient and professional service with a 24-hour turnaround time. All of our doctors are registered with the FCO which will also speed up your legalisation process.
Unlike many clinics, we are not black and white in our thinking and will support you to obtain the medical clearance required where this is available to us. We have helped numerous individuals pass their medicals despite past medical issues which no longer affect their ability to do their jobs or be considered fit for work.
We always aim for a 24-hour turnaround time during the working week. The requirements for this visa medical are:
• medical examination
• chest x-ray
• HIV test
• Syphilis test
• Hepatitis B & C
• urinalysis
• liver function test
• pregnancy test for women
The cost of the Saudi Arabia visa medical is £330 for men, and £345 for women including all tests and the chest x-ray.
You must bring your passport for identification purposes and a passport photograph. We have all relevant paperwork for your Saudi Arabia visa medical.
Testimonials
"I attended the Harley Street Health Centre for my Saudi visa medical examination. I had a complex medical history which meant that another clinic found it difficult to provide me clearance. The Harley Street Health Centre went as far as liaising with my specialists to obtain their latest reports in order to take my medical forward. I am very grateful to them for their professional and caring approach". W. G., London
"My visa medical for Saudi Arabia was quick and easy and the team were excellent. Thanks very much." N. H., London
For more information or to book an appointment, please call our Harley Street clinic on
02073231023
or our London City clinic on
02071010355
Also visit