Bahrain Visa Medicals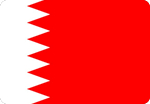 If you are planning to travel to Bahrain for work, you will require a comprehensive medical examination in order to obtain your visa.
We can provide this for you at either our City or Harley Street Clinic. The total cost is £515, with results available for you within 3 – 5 working days.
Requirements for the Bahrain visa medical include:
Comprehensive medical
HIV test
Hepatitis B test
Hepatitis C test
Syphilis test
Urinalysis
Stool test for ova, cysts, parasites
stool microanalysis
Chest x-ray
We provide your results in a typed report, including all of your laboratory and radiological results.
Please note that, for weekend appointments, a supplemental fee is required for the chest x-ray.
For more information or to book an appointment, please call our Harley Street clinic on
02073231023
or our London City clinic on
02071010355
Also visit