Men's Health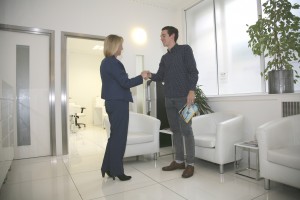 The Harley Street Health Centre provides specialised medical services at our clinics for men of all ages and you can always request to see a male doctor when booking an appointment. In addition to same-day GP appointments, we offer a discreet sexual health service and preventative health services. We can also help with health problems such as prostate issues and erectile dysfunction.
Where specialist referrals are necessary, we can help you get an appointment usually within 24 hours.
Common symptoms and health issues we can help with include:
General
Cardiovascular health and risk
Cholesterol concerns
Acute illnesses including colds and coughs
Tiredness and fatigue
Stress
Urology and sexual health
Urgent need to urinate or increased urinary frequency
Pain or burning sensation when urinating
Unusual discharge
Problems maintaining an erection
Problems gaining an erection
Lack of libido
The Harley Street Health Centre provides the full range of medical services for men of all ages. Our approach focuses on prevention rather than cure and our comprehensive wellman examinations help to spot any initial signs of disease.