Kuwait Visa Medicals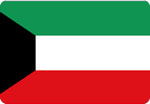 The full cost of a visa medical for travel and employment in Kuwait is £345 for men and £360 for women.
The final report that you will need includes a number of tests, and a written report. It takes ten days to process all of your results, due to the requirement of malaria and filaria antibodies.
The full list of requirements for a Kuwait visa medical is as follows:
• general medical examination and accompanying report
• chest x-ray
• HIV test
• Syphilis test
• testing for Hepatitis B & C
• Malaria
• filaria
• pregnancy test for women
For an appointment, please call contact us below.
For more information or to book an appointment, please call our Harley Street clinic on
02073231023
or our London City clinic on
02071010355
Also visit