China Visa Medicals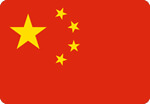 If you are thinking of moving to China to work, it is highly likely that you will require a medical examination certificate and medical testing. We have an excellent track record providing this service to applicants for teaching positions, engineering, healthcare and many more. Our doctors are all FCO registered which also speeds up your legalisation process.
A visa medical for travel to China costs £325, and includes:
• General medical examination
• Chest x-ray
• Resting ECG (electrocardiogram)
• Blood group test
• HIV test
• Syphilis test
We aim to make results available within 24 hours.
FAQs
What should I bring?
Please bring a passport photograph (no hats, scarves or other accessories around the head and face) and your passport. If your passport is with your employer or visa agency, you can bring in a copy or a driving license.
How long will the whole process take?
The medical for China visa purposes takes approximately 45 minutes to one hour. The chest x-ray will take an additional 45 minutes.
Testimonials
"I came in for a visa medical for China and found your staff helpful and well-informed. The doctor was lovely and the whole experience was made a lot easier by your professional service." T. L., Essex
"I am writing to thank you for an excellent service. My China medical was conducted with the utmost professionalism and the results were ready a day later. I have recommended you to all of my colleagues." M. J., Surrey
For more information or to book an appointment, please call our Harley Street clinic on
02073231023
or our London City clinic on
02071010355
Also visit