Bermuda Visa Medicals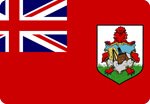 Our clinics offer visa medicals for travel and employment in Bermuda for £235.
This medical involves an assessment of your overall health, an outline of any current medical conditions or complaints, and past family history of any particular illnesses.
A chest x-ray is also required, to rule out pulmonary tuberculosis.
This medical can be completed within 24 hours, with results sent by post, collected in person, or sent by email.
What do I need to bring?
Please ensure to bring a passport photograph and the passport you will be using for travel, as we will need to take a copy.
For more information or to book an appointment, please call our Harley Street clinic on
02073231023
or our London City clinic on
02071010355
Also visit