General Health
Understanding the beta hCG test
Pregnancy hormone test - a clear guide
23/08/2022
The beta hCG test is one of the most requested tests at the Harley Street Health Centre. This is a quick and easy guide to understanding the beta hCG test when you should have the test and what the results could mean.
The beta hCG test is used to check both the presence and progress of your early pregnancy.
Also known as the "pregnancy hormone", beta hCG is produced by cells in the placenta. This is a quick and easy guide to understanding when to have the test and what the results could mean.
When should I have a beta hCG test?
If you suspect you may be pregnant or are undergoing fertility treatment and have been asked to test after a certain period of time, this blood test will detect levels of beta hCG from around 10 – 11 days after conception.
Can a beta hCG test tell me how far along I am?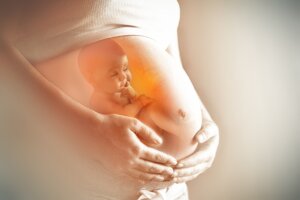 The answer is yes and no. In normal or typical circumstances, we would expect your beta hCG levels to double every 72 hours in early pregnancy, up until 8 – 11 weeks. It will then come down again and stay pretty much level for the rest of your pregnancy. So, if you want to know how far along you are, an ultrasound is the most accurate way of knowing. However, a beta hCG test is a helpful indicator in early pregnancy, and you will likely test several times at the early stages in agreement with your doctor.
So does a low level mean my pregnancy isn't healthy?
You cannot draw this conclusion from a beta hCG test alone. Some pregnancies show a low level and still result in a healthy baby. An ultrasound is the best way to know if your pregnancy is progressing well.
So why have a beta hCG test?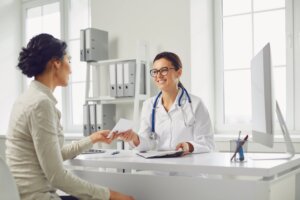 A beta hCG test is the definitive "yes or no" test in early pregnancy and is often your next point of call after a positive over-the-counter pregnancy urine test. Our test is also quantitative, which means it gives you a beta hCG level, confirming your pregnancy.
How often should I check my beta hCG level?
It's pretty common to check your beta hCG level routinely through early pregnancy. It may also be rechecked throughout your pregnancy if you're experiencing certain symptoms or have a history of miscarriage. It's also a common test to continue to repeat through a pregnancy conceived via IVF or other fertility measures.
So if I test positive, I am definitely pregnant?
With a beta hCG quantitative blood test, a "false positive" is highly unlikely, but a retest would give a definitive answer if you are concerned. Some fertility-related medications can affect results and a few rare conditions, but in general, this is an accurate and definitive test.
What do I do when I find out I am pregnant?
If you intend on keeping your pregnancy, you have two options. If you are planning on having your baby on the NHS, take your result to your NHS GP, who will help you begin your journey. If you plan to support your pregnancy privately, we can help you with a referral to a private Consultant Obstetrician. We recommend the Portland Hospital for Women and Children for excellent care.
If you are not planning on keeping your pregnancy, we recommend Marie Stopes centres for expert support.
How do I make an appointment?
You can book your beta hCG test using our online booking engine or call us.