Coronavirus
Everything you need to know about the Abbott coronavirus test
A coronavirus antibody test now approved by PHE
17/05/2020
Everything you need to know about the new Abbott antibody blood test for coronavirus IgG antibodies, now available at the Harley Street Health Centre. How does the Abbott antibody test work? When should I get tested? How accurate is the Abbott test? How does it compare to the Roche test?
The Abbott coronavirus antibody blood test is now available, and a few days ago, was approved by Public Health England, just two days after the Roche test which is not yet available.  
We are delighted that the Abbott test is now available as it offers exceptional accuracy, comparable with that of the Roche test, and can help you get the answers you need in 24 working hours.
How does the Abbott antibody blood test work?
The test works by detecting immunoglobulin class G (IgG) antibodies of the SARS-CoV-2 virus which causes the COVID-19 disease in serum and plasma. When a person has been unwell with COVID-19, their immune system reacts to the SARS-CoV-2 infection by producing specific antibodies. Research confirms that these antibodies are detectable after it is no longer possible to detect the virus RNA through a PCR swab.
What does the test involve?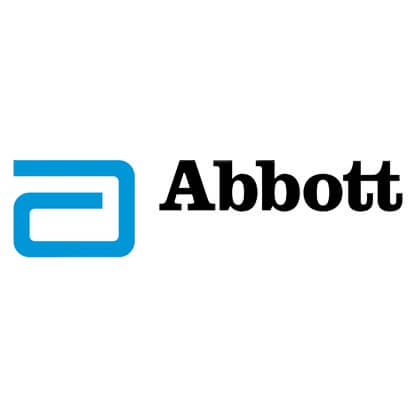 The Abbott antibody test, just like the Roche test, requires a blood draw with a phlebotomist at the clinic. Your blood sample is then sent to our long-term and trusted partner laboratory-based just around the corner who will process it and send your results to us in around 24 working hours. We will then process your result and provide it to you by email. If you need a telephone or in-person consultation with a doctor, our doctors are available 5 days a week.
The Abbott antibody test detects a certain threshold of IgG antibodies quantitatively and reports a result based on that threshold being detected. So your report will report "detected" or "not detected".
I hate having my blood taken – what alternatives are there?
Anyone who does not like having their blood taken has the choice of an instant test that has good accuracy and gives an instant result. This test only requires a quick and easy finger-prick test.
When should I get tested?
IgM antibodies are detectable a few days after infection and IgG antibodies are detectable from around 14 days. However, there are variances that suggest the best time to test for IgG antibodies is at around 28 days and beyond. However, we do not know how long the IgG antibodies stay in the system.
How accurate is the Abbott test and what's the difference to the SureScreen instant test?
The test offers an accuracy of 99.63%, 100% sensitivity and 99.9% specificity. This means it never gives a false negative result and very rarely gives a false-positive result.
Both the Surescreen instant test and the Abbott test offer good accuracy for IgG antibodies. The SureScreen instant test offers 99.6% accuracy while the Abbott test offers 99.63% accuracy which makes them both reliable. The SureScreen instant test is ideal if you do not want to undergo phlebotomy and is helpful for many scenarios such as travel or returning to work. Our ongoing internal clinical audit supports the accuracy figures and recently Guy's & St Thomas' and King's College London confirmed its accuracy through their own independent validation study.
I heard I can have this test at home? Is this true?
This is correct and some companies do offer this. It requires you to "milk" your finger to provide enough blood for the sample and suffers from lower accuracy rates due to clotting of the sample in some cases. This option is no longer available after the government saw that this was reducing the test's accuracy.
Does having IgG antibodies mean I am now immune to COVID-19?
The short answer is that we do not know. We do not know how long the IgG antibodies stay in your system and even if they do, what level of protection they provide. We can logically assume that having antibodies offers some protection. Having antibodies also confirm that you have had the COVID-19 disease in the past and is, therefore, a helpful test for surveillance, research, and future planning.
Book your Abbott antibody test or instant test online.