South Africa Visa Medicals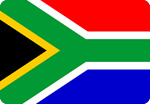 A visa medical for travel to South Africa costs £235 (or £135 for children under 12). It can be made available to you within 24 hours and includes:
• general medical examination
• chest x-ray
You can usually take the completed medical away with you on the same-day. Please remember to ask the radiologist to fill in the radiology form when you go for your chest x-ray.
For more information or to book an appointment, please call our Harley Street clinic on
02073231023
or our London City clinic on
02071010355
Also visit